DVUSD Schools Reopen Friday, May 4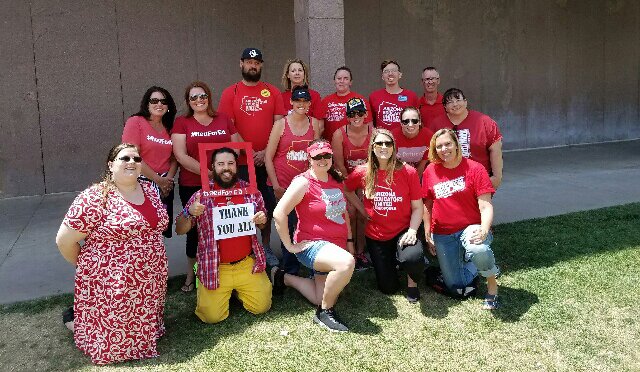 Following the passage of an education funding bill early this morning and a mid-day announcement by #RedForEd leaders that teachers would return to class Friday, Deer Valley Unified School District announced it will reopen.
"All Deer Valley Unified School District schools will REOPEN on Friday, May 4, 2018," the district posted to its website at about 2 p.m.
Questions remain, however, about makeup days. The walkout lasted six days, and DVUSD schools missed five days (last Friday was a planned school holiday). State law requires a minimum threshold of instructional days or hours.
"DVUSD has been assured that our teachers will report to work tomorrow, so we can safely hold school," Superintendent Curtis Finch said in a letter to parents.
"Tomorrow's school day will be a full day of instruction instead of the scheduled half-day," Finch said. "If your family has a conflict, you may sign out your child for an excused absence."
He called recent events unprecedented and unique.
"We do not have history to guide us; however, we have laws and policies that we must follow," he said. "We have contacted our attorney to provide advice in the steps we will need to take to finish our school year within the expectations of the law and our District policies. DVUSD must recapture minutes and days to comply with state law. Our Governing Board plans to approve a revised calendar next week. As soon as it is approved, we will email it to parents, post it on www.dvusd.org, and share it on social media."
DVUSD has said previously that it would likely add Saturdays and nix half days, plus add May 25, the day after school was supposed to end.
Finch has said previously that if the walkout lasted more than four days, which it now has, that school would likely be extended beyond Memorial Day.
"If we miss more than four days, I don't see a scenario where we will be able to finish the school year before Memorial Day," Finch said earlier in the week. He also said that a plan for makeup days would be announced after school is back in session.
"Some early childhood programs may have other calendar changes," Finch said in today's letter. "Parents of students in early childhood programs should look for information in their child's backpack next week."
Graduation dates and times "will remain as scheduled," the district said in an earlier statement. "After the graduation ceremony, seniors will not need to attend any additional class time."
Three area charter schools—Anthem Prep, Ridgeline Academy and Caurus Academy—remained open throughout the walkouts.
Meanwhile, #RedForEd leaders made clear today that while teachers are returning to class, the fight to fully restore recession-era education funding cuts is not over. They say the new bill still leaves the state $1 billion shy of pre-recession funding, and their demand for class-size caps and a cap on the student-to-counselor ration were not met.
They plan, among other things, to rally around education-friendly candidates in elections for the state legislature this fall.
"The change happens with us," said teacher and Arizona Educators United organizer Noah Karvelis. "The fight happens with us. The passion, the power is with us. And now we continue. We go to the ballot. We get it done there. We restore our funding. And we fight for our kids."
---
This View Could Be Yours!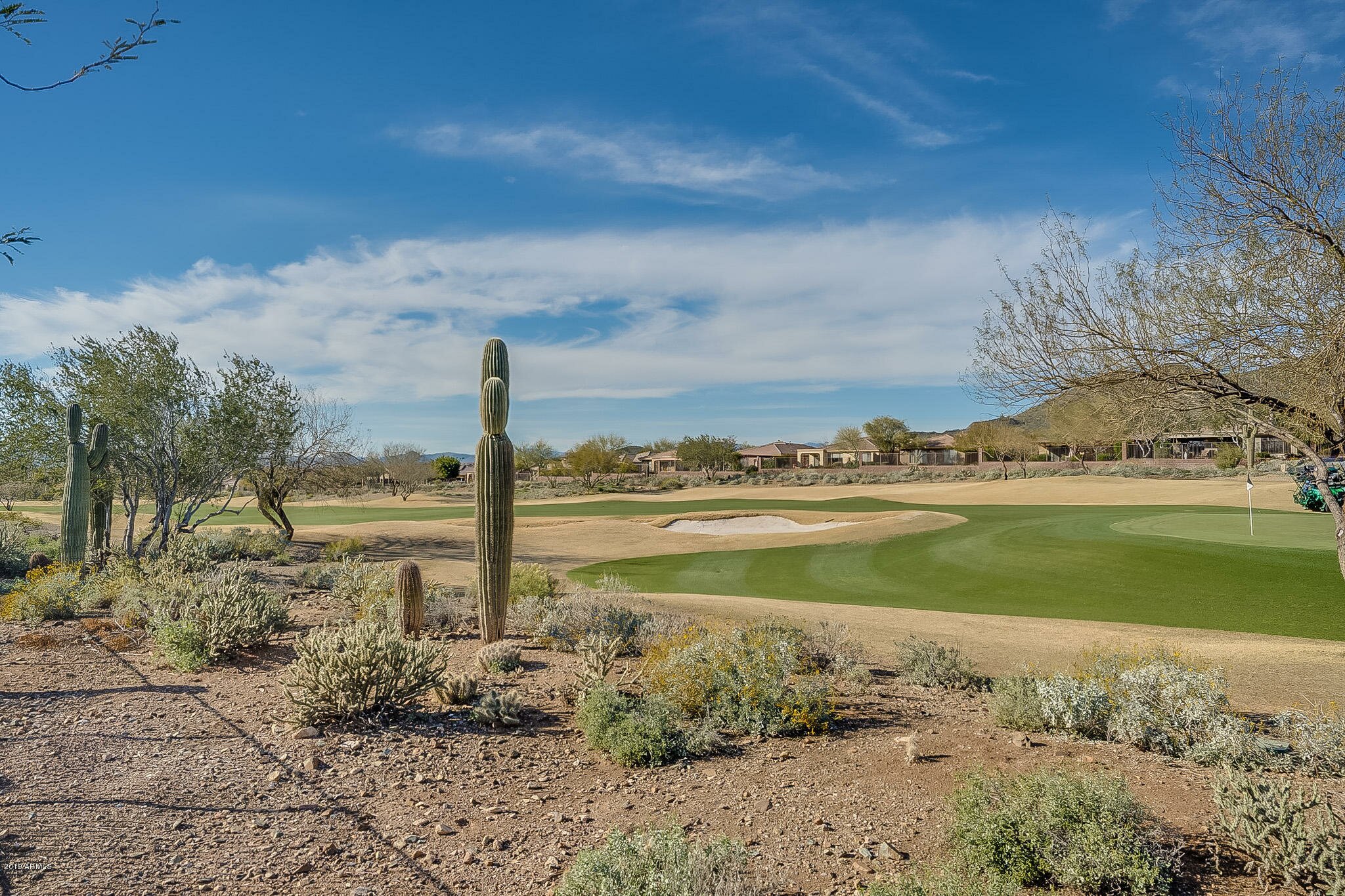 ADVERTISEMENT
What a find! Stunning, unobstructed golf course and mountain views are yours in this whistle-clean, gleaming, two bedroom + office (which is easily converted to a 3rd bedroom, if you prefer). 
3 BEDS | 2 BATHS | 2-CAR GARAGE | 2,035 SQFT | $335,900
2416 W Muirfield Dr., Anthem Country Club
Call or CLICK TO LEARN MORE