This Lab Mix Has Impeccable Manners & Rarely Barks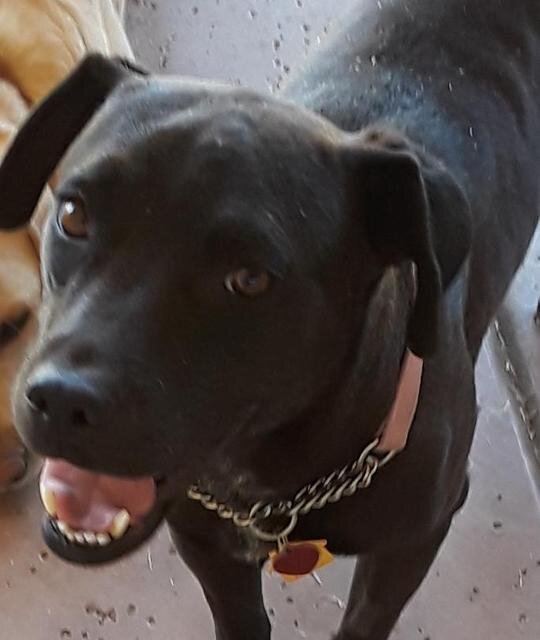 Your neighbors will love this dog. Approximately 18 months old and 40 pounds, this sweet black/brindle lab mix is super loving, very calm, and she rarely barks.
Poppy enjoys just being a part of a family and is guaranteed to melt your heart. If you are looking to add a young dog with impeccable manners into your life, this is your girl.
When she was first found, she was limping and wouldn't bear weight on her front left leg. After a full exam and x-rays, it has been determined that she suffers from elbow dysplasia, which can be managed but not cured. This doesn't limit her ability to go for a walk—it only hinders her ability to jump.
Poppy, currently with a foster, would love the opportunity to be able to have indoor and outdoor access. Although she enjoys the company of other dogs, she will require a slow intro the first time when meeting unfamiliar canines. She is microchipped, vaccinated and spayed.
If you are that special someone willing to give this awesome girl a great life, fill out our dog matchmaker form.