USAA to Add 1,000 Tech Jobs in North Phoenix
For 15 years, In&Out Magazine has been the definitive source of "Everything that's going on" in and out of the community. We thank you, our readers, as well as the businesses that support the magazine through advertising, for that opportunity. But with little going on, and many businesses suspending or canceling their ads during the Covid-19 crisis, we are suspending publication of the magazine and web sites for the month of May.
---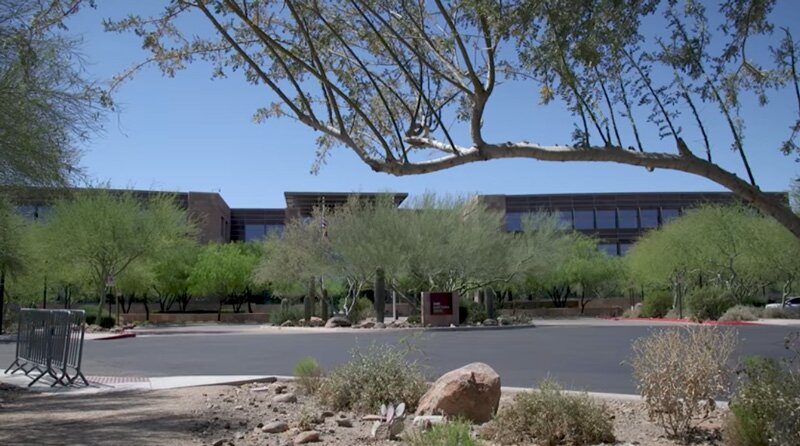 USAA will hire up to 1,000 additional people at its Norterra campus over the next three years, the company announced today. The new positions, all in technology, will add to a workforce of some 3,800 at the North Phoenix office complex and about 700 in the area who work from home, said USAA spokesperson Laura Propp.
The new jobs will be part of the San Antonio-based company's broader technology and digital operations, involving data and analytics, innovation, digital experience and design departments, according to a company statement.
Separately, USAA recently broke ground on an upscale housing and retail project, called Union Park at Norterra, on an adjacent 398-acre site between Happy Valley and Jomax roads just east of I-17. There is "no connection" between the development project and the newly announced jobs, USAA spokesperson Matt Hartwig told North Phoenix News.
However, USAA does envision Union Park at Norterra as a development that will "create a sense of place and community for its residents, USAA employees, and visitors to the retail shops, offices, and community," according to its planning document.
USAA provides insurance, banking, investments, retirement products and advice to more than 11 million members, all of whom serve or have served in the military, and their family members.
"Relationships are at the core of USAA member service, and our investment in people and technology enables us to meet our members where they are," said Michael Pansini, USAA vice president of applications development. "We are constantly working to design, develop and deliver the best possible experiences."
The Norterra campus opened in 2001. The company has seen steady growth in its San Antonio tech workforce, as well as at two locations in Texas. Expanding technology capabilities in Phoenix is part of a larger strategy to hire the best talent around all of USAA's campuses, according to the statement.
"As our membership grows and their needs change, our workforce must keep pace and evolve," said Gay Meyer, USAA assistant vice president of human resources. "Phoenix is a great market for us, and with the area's deep pool of tech talent, adding these roles in Phoenix makes sense."
"Phoenix has been strongly focused on diversifying our high-wage knowledge economy, and now our region is competing with the nation's top software development markets to win these jobs," said Phoenix Mayor Greg Stanton. "USAA is one of our top employers, one of our strongest corporate partners and most committed friend to veterans, so we more than welcome this continued investment."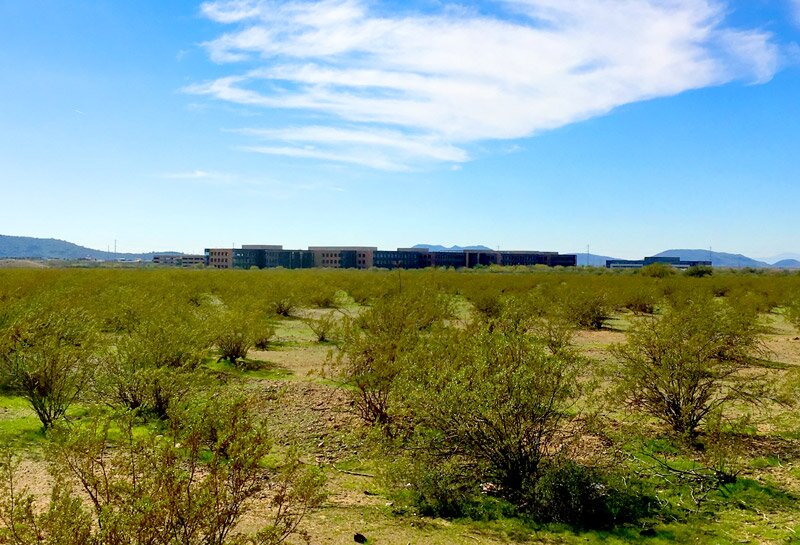 ---
Editor's Note: This article was updated Nov. 9, 2017 to reflect more detail of USAA's Phoenix-area workforce, some of whom work from home.