DVUSD to Vote on New School in Norterra
For 15 years, In&Out Magazine has been the definitive source of "Everything that's going on" in and out of the community. We thank you, our readers, as well as the businesses that support the magazine through advertising, for that opportunity. But with little going on, and many businesses suspending or canceling their ads during the Covid-19 crisis, we are suspending publication of the magazine and web sites for the month of May.
---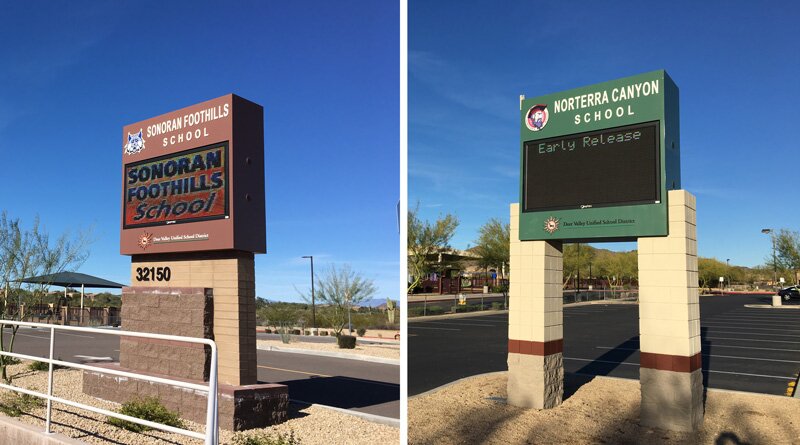 A decision on whether to build another Norterra-area school may be determined Tuesday night, as the Deer Valley Unified School District Board is set to discuss and likely vote on a land-exchange agreement with USAA, developer of Union Park at Norterra's master-planned community.
If approved, the district would exchange 14 acres of land it owns near 43rd and Alameda Road to USAA for the existing 13-acre school site in the Union Park development.
The agreement (first reported in July 2017) would obligate the district to begin construction once 200 home closings are complete. DVUSD already has funding to build the school from its November 2013 bond authorization election.
Nearby Norterra Canyon and Sonoran Foothills schools are already at or near capacity, according to demographer's projections presented to the board in May. No other elementary schools are in the plans within in this area to accommodate the expected influx of 1,125 students from Union Park at 19th Avenue and Happy Valley Road, as well as other developments planned or under construction in the area.
As of mid-2017, the district's enrollment projections indicated no new high school will be needed in the near term, but a site is reserved for one in North Phoenix should the need arise.
DVUSD School Board Meeting
20402 N. 15th Avenue, Phoenix
7 p.m., Tuesday, Jan. 8
---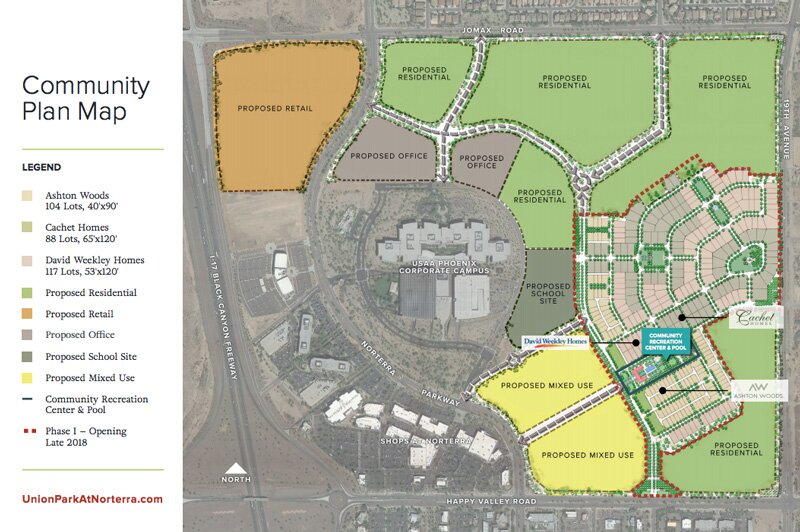 ---