DVUSD Faces Over- and Under-Capacity Issues
For 15 years, In&Out Magazine has been the definitive source of "Everything that's going on" in and out of the community. We thank you, our readers, as well as the businesses that support the magazine through advertising, for that opportunity. But with little going on, and many businesses suspending or canceling their ads during the Covid-19 crisis, we are suspending publication of the magazine and web sites for the month of May. 
---
When classes start Aug. 7 across the Deer Valley Unified School District, enrollment will range from less than 50 percent in some schools to over capacity in others. Driving the discrepancy, in part, is an aging population in Anthem along with increased competition from charter schools in the Anthem area, and an explosion of homebuilding in the Sonoran Foothills and Norterra areas, officials have said.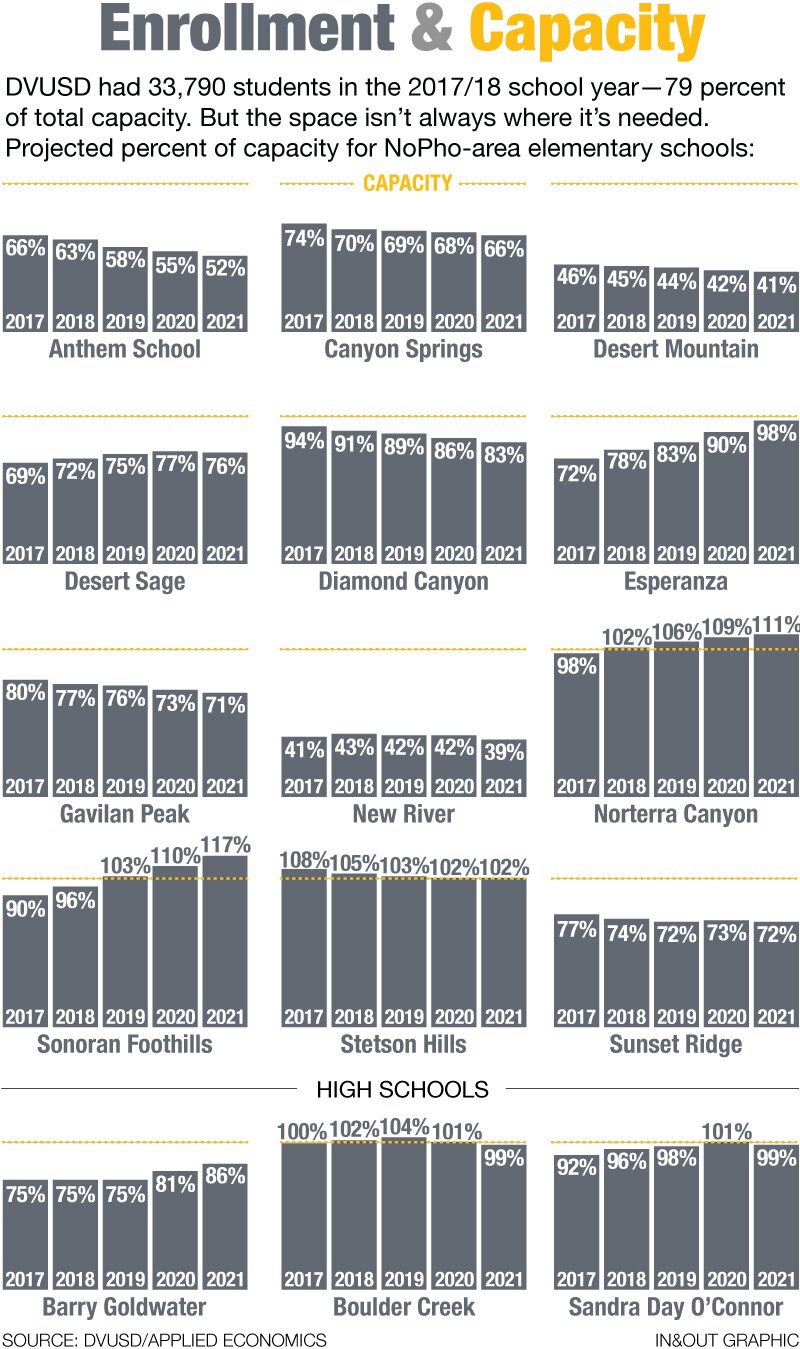 ---
DVUSD's latest enrollment projections point to increased or ongoing crowding at three elementary schools that are already at or near capacity, while a half-dozen that are well below capacity are projected to decline further.
Short of closing schools and/or bussing students to schools miles away, both of which are known to be highly unpopular with parents, another elementary school is needed.
DVUSD is expected to make a decision later this year—perhaps as early as its Aug. 28 board meeting—whether to make a deal to build an elementary school on a 12-acre site within the Union Park at Norterra development, where home sales are expected to start in November. 
It's also possible that school boundaries could be changed to address over- and under-enrollment.
DVUSD may also need to revise the high school boundaries within five years to help even enrollment levels, school officials said last year. In addition, the district has a 60-acre site reserved with the Arizona State Land Department at I-17 and Jomax, earmarked for the development of a future high school if, and when, the need arises.