NoPho Real Estate Sales Brisk, Prices Trend Upward
Sales of existing homes across NoPho, the I-17 corridor from Norterra to New River, bounced back from a lackluster April to 206 in May, a 31 percent month-over-month jump and a 19 percent increase over May 2017, according to the latest analysis by North Phoenix News and In&Out Magazine. Ongoing tight inventory in most zones, along with the brisk sales, continued the years-long upward pressure on prices.
The number of sales pending, an indicator of closings likely to happen in June and July, fell 6.3 percent from 189 in April to 177 in May. Total active listings across NoPho rose slightly, from 475 in April to 489 in May. But inventories, a measure of homes available given the current sales pace, went down in four of five zones. Details by Zone:
It remains to be seen if the brisk sales pace continues. June 2016 and June 2017 each had the highest number of closings for any month in their respective years. Sales typically tail off from July through the end of the year.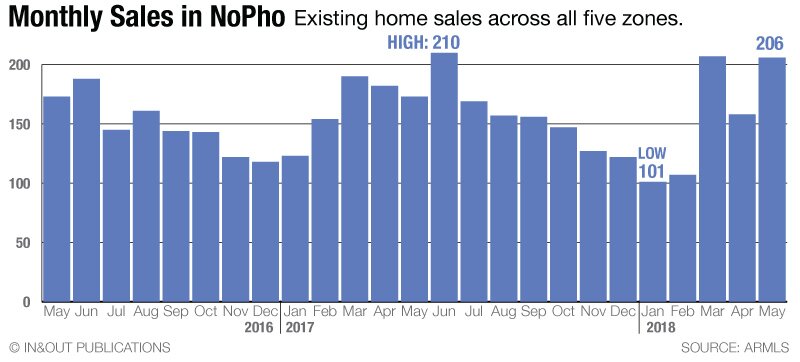 In other real estate news, a recent analysis by Zillow found that while the median value of homes across the country just eclipsed the highs set before the housing bubble burst, valuations in most of NoPho continue to lag below the higher levels of 2006.
A separate Zillow analysis showed more than a decade after housing price crash, 8.7 percent of Phoenix homeowners are still underwater on their homes, meaning they owe more than the home is worth. Nationally, the figure just fell below 10 percent for the first time.
Related News
---
Pre-Paid Solar System = Low APS Bills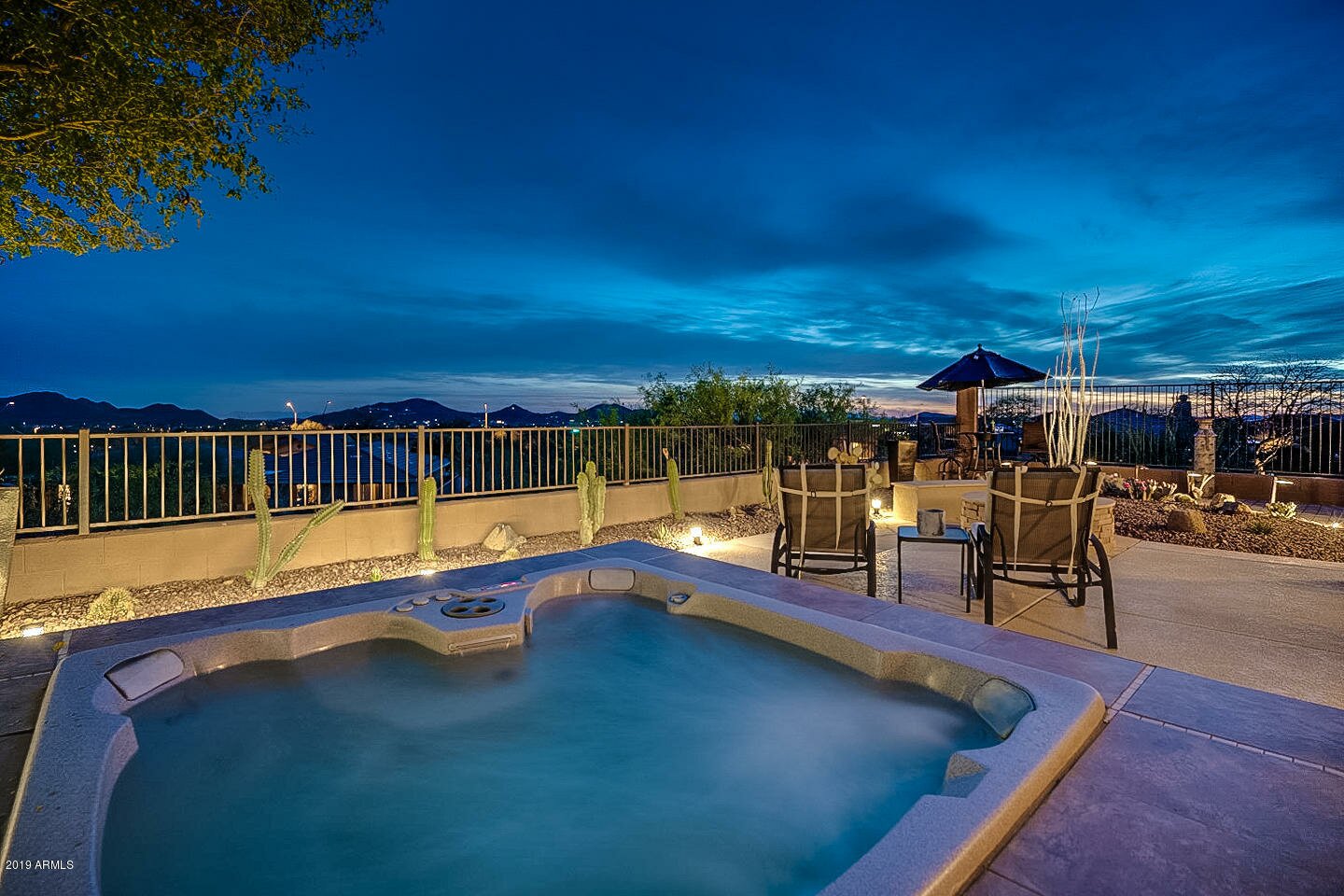 ADVERTISEMENT
A truly special property! Nestled in a tiny, private cul de sac, this contemporary renovated Bonavista has stunning mountain + city light views from the front and back of the home. 
3 BEDS + DEN | 2 BATHS | 3-CAR GARAGE | 2,039 SQFT | $435,000
41401 N MAIDSTONE Ct., Anthem Country Club
Call or CLICK TO LEARN MORE