For 15 years, In&Out Magazine has been the definitive source of "Everything that's going on" in and out of the community. We thank you, our readers, as well as the businesses that support the magazine through advertising, for that opportunity. But with little going on, and many businesses suspending or canceling their ads during the Covid-19 crisis, we are suspending publication of the magazine and web sites for the month of May. 
---

I learned today that 85 percent of all mammals are polyphasic sleepers. Then I looked up "polyphasic" and discovered it means they take short naps during the day. My drooling dogs are a perfect example. Humans are in the minority in the animal kingdom: We are officially known as "monophasic" sleepers, meaning our wake and sleep are divided into two distinct periods.
But are we really?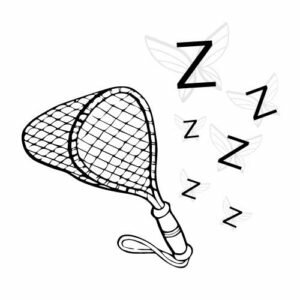 Young kids nap. Older people nap. There are entire countries where folks nap on a regular basis. Como se dice "siesta?" So maybe humans are meant to nap just like dogs and cats but the industrial world has drummed it out of us. I, for one, am dedicated to bringing back the lost art of napping.
According to the National Sleep Foundation (I wonder if they're hiring?) there are three types of naps:
Preparatory This basically means planning a nap when you're not actually tired. For me, this would be prior to a function that would require me to stay up past 9 p.m.
Emergency I've done this before, becoming suddenly very tired from having to think too much or from being forced to listen to a very boring person for a long period of time.
Habitual This is the type of discipline we try to force on our small children. My hyper beasts never mastered this art.
For me, there's nothing like a post-lunch 20-minute snooze. Eating makes me sleepy anyway. I find that keeping a pair of earplugs in my desk drawer and having a room-darkening shade in my office help to accomplish it. I turn off the phone, put the computer to sleep (it can use a nap as well) and beg others in the office to talk, chew, and walk quietly. Socks off, feet up, eyes shut, and I'm usually out in about five minutes.
If I sleep more than 20 minutes, I tend to drool. That's not a good look in a monophasic world. But the dogs don't seem to mind.