The Worst Things About Summer
For 15 years, In&Out Magazine has been the definitive source of "Everything that's going on" in and out of the community. We thank you, our readers, as well as the businesses that support the magazine through advertising, for that opportunity. But with little going on, and many businesses suspending or canceling their ads during the Covid-19 crisis, we are suspending publication of the magazine and web sites for the month of May. 
---

It's been a mild spring, relatively speaking. But don't be fooled, the triple digits are lying in wait and it won't be long before you blister your fingers on the steering wheel. Here's a short, but adequately annoying list of things I hate about summer.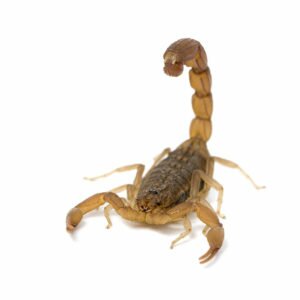 Scorpions Yes, they're here year round, but they love the AC just as much as you do. They also enjoy those nice moist bath towels you use in the shower and at the pool, not to mention your stinky shoes. You've been warned.
Failing Sprinklers Frequent watering means more of that crusty hard water flowing through cheap plastic landscape watering lines and heads. Hey, at least you'll get a nice little spritz during your inevitable repairs.
Car Batteries They hate the heat as much as you do. If you haven't bought a new one in the past two years, be proactive. Otherwise, Murphy and his law will snipe you at the worst possible time, like noon, in July, after a long hike when you didn't bring enough water… which you shouldn't be doing anyway.
Under Achieving Ice Makers I'm addicted to crushed ice and there is no cure. You'd think those engineering geniuses would come up with a solution to the increased summer demand of the ol' Kelvinator, but they haven't. Sure, I can buy bags of extra ice but by the time I get it from supermarket to home, it's one big semi-melted block. Then I have to go all caveman and bust it up, which makes me sweat even more.
The Monsoon I don't hate monsoon storms. Frankly, they're my favorite part of summer. It's the aforementioned sweating I can't stand. Then, more often than not, the monsoon teaseth with visions of torrential rain and an otherworldly light show, only to peter out after a nasty haboob. That said, I do like saying "haboob."